Connecting You To Your Cosmic Center
Creativity Coach T.C. Conroy has helped thousands of sensitive souls, artists and creatives learn how to fuck fear, align with source and become the powerful co-creators that they were born to be.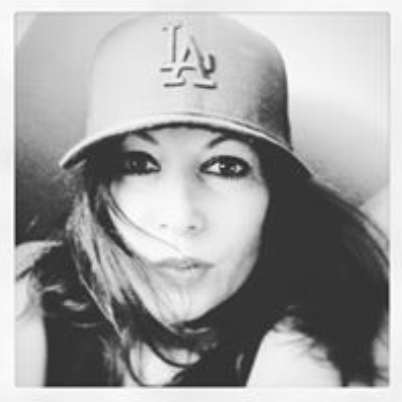 With over 2 decades of experience with creative's and professionals in the entertainment industry and music business has allowed me to develop an insight and an understanding to the nuances of the creative mind and how best to help people optimize client's personal growth and process with creativity coaching.
With my grounded experience in the everyday challenges of being a creative person in our modern world, I have developed an approach that helps artists and creatives move forward through their doubts, fears, programming to allow them to find their alignment and connectivity versus struggle, fear and strife.
I use my spiritual coaching to bring manifestation, alignment, co-creation, evolution, energy healing, purpose and connectivity to help clients find spiritual growth through their personal journey to find their creative purpose.
I look forward to learning more about you.
~ T.C.
TC and I are actually celebrating ten years of working together. TC is the strongest tool I have in my toolbox when it comes to working on myself. The best part about working with a coach like TC is that she understands my career of choice and is flexible to work with me wherever I might be located. You are never alone when working with TC she has your back and will push you to new heights.
Janine Edwards
Road Warrior/ Tour Manager
I have been seeing coach TC for the past 8 years and it's been a very positive experience. Since working with her I have learned about raising my standards, tolerations, and most important boundaries. I had no idea how important these were in my life. She has helped me practice and apply them to my career, social life and my passion. Today I'm not perfect but I can honestly say that I have a dream job, a beautiful fiancé and I'm daily pursuing my passion which is stand up comedy. She has helped me close the gap of where I was and where I wanted to be. I am grateful to TC today and always. She's my special charm.
Liliana Cervantes
Comedian
I'd never worked with someone like TC before, but when I found out about her from a friend, I was intrigued. As a lifelong artist and professional designer, I was fascinated by the idea of seeing what someone like TC, who specializes in coaching creative types, could do to help me "up my game." What I didn't realize was that she would help me begin to do some work that would not just improve my creative output, but that would benefit almost every aspect of my life. I am honored to call her a friend and comforted to know that when I am seeking some perspective on a challenge or struggling with a pattern that I find myself stuck in, there are teachers like TC to turn to, for true partnership in finding clarity and "walking the path."
Seth
Software Designer, NYC
I found T.C. when I was way stagnant; she kickstarted serious movement. She is a cosmic voice of clarity, pushing you to get on point. With realness and with understanding, she guides a full on realignment of process. To push through the blocks and vomit and doubt to the studio or stage or wherever you really need to be. Thanks forever! After years of free fall through distraction and doubt, my path as a musician was totally stagnant. I was referred to T.C. and things began to rapidly shift. She helped facilitate a total realignment of my approach to work, to creative, and to life. Not only is T.C. a strong voice of clarity in this crazy world, she is uniquely gifted at understanding both ends of the spectrum; artist to businessperson, left brain to right, the cosmic to the very physical. Her realness and her energy pushed me get on point, get to the studio, and get moving.
Paul/
Paul/ Musician, producer, performer NYC
To be honest, I was skeptical about what real value any life coach might provide weighed against the real costs associated with seeing one. But upon referral by a trusted friend, TC has proven herself to be well worth the investment (for all my business minded folks). I've found TC to be very adaptive. She presents her initial framework from which to work from, but she quickly adapted to me and the way I work. More importantly, it wasn't about hammering home her methodology, rather genuinely connecting with me and allowing me to understand exactly how I work. She is authentic in these efforts and I was able to quickly make strides when I truly understood what was going on and why. I'm not here to make promises, but I'm glad T.C. is in my corner and I love her!
B.L.
(actor) A dude trying to change the world.
I was introduced to T.C. at an interesting point in my spiritual journey. I had never worked with a coach before so it was all new to me. I wanted to work with her to gain some clarity on specific career goals, but it ended up being so much more enriching and relevant to all areas of my life. T.C. has a wonderful, positive, energy, bringing a universal wisdom and unique blend of experience and knowledge. She has a great way of listening deeply, acknowledging feelings, and then shifting the perspective to create a proactive, actionable plan. It always amazed me how she was able to get to the core of the issue, recommending creative ways to shift the energy in a positive direction. Our conversations would unfold organically as she guided me through a very creative process of opening up to new possibilities. She incorporated many of the theories (like Law of Attraction) that I've read about and helped me to apply them to my life. The biggest change I noticed was that I went from being reactive to responsive, giving me a sense of empowerment and confidence. Seeing my monthly progress was also a great motivation and built the a momentum that has continued to this day. Since working with T.C. I've launched my new website and gained much more clarity with the work that I'm passionate about sharing with the world. It also improved my relationships, both professionally and personally. T.C. is a truly special person and I highly recommend working with her no matter where you are on your own journey.
Rochelle Fox
Artist, Designer NYC
My dream for a long time was to find a life coach that would teach me how to develop some business skills that would help me run my hair salon better, also I was on the process of developing a product and I didn't know where to begin. TC helped me do that and I got with the surprise that she was very spiritual and I needed guidance on that part of my life, I have learned amazings tools that I use multiple times a day , meeting her and working with her has been delightful and challenging. If you are ready to do some work I would highly recommend her.
Cinthia
Salon Owner Los Angeles CA
I had no idea how my life would change when i started working with T.C. I didn't know what to expect from working with a coach, but my best friend and mentor had worked with T.C. for years and I had seen her evolution. I started with T.C. having a vague idea of what I wanted to explore. She helped me pinpoint exactly where I want to go and what steps I need to take to get there. Every time I talk with her I come away with focus. Her intuition and empathetic approach help her to really understand and connect with me. She has the ability to ask a few questions and then next thing you know it you have clarity. It's only been six months but I am so happy with the progress I have made. I have left behind bad habits and learned behaviors to move forward as a strong, laser-focused boss bitch.
Sarah
Advertising Executive / Entrepreneur Portland, OR